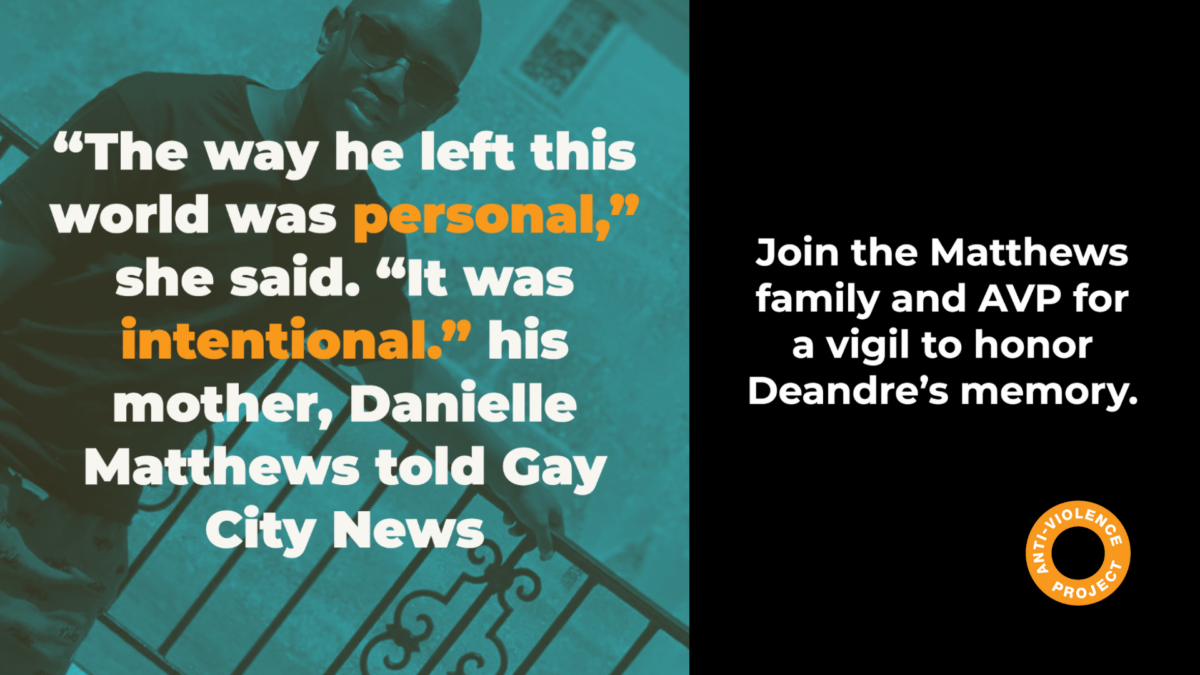 "The way he left this world was personal," she said. "It was intentional." – Danielle Matthews, mother of Deandre Matthews said to reporters.
AVP will be holding a vigil in memory of Deandre Matthews, a 19-year-old black, gay man who was brutally murdered in Brooklyn, NY in early February. Deandre was last seen on February 6, 2023, and was found on February 7th shot and burned on freight tracks in Midwood, BK.
AVP is amplifying the voice of the Matthews family and is calling for an investigation into his death by holding a vigil for Deandre this Thursday, February 16, 2023, in Brooklyn NY at Restoration Plaza.
Follow @antiviolence on social media for up-to-date information about the vigil and case, or fill out the form below.