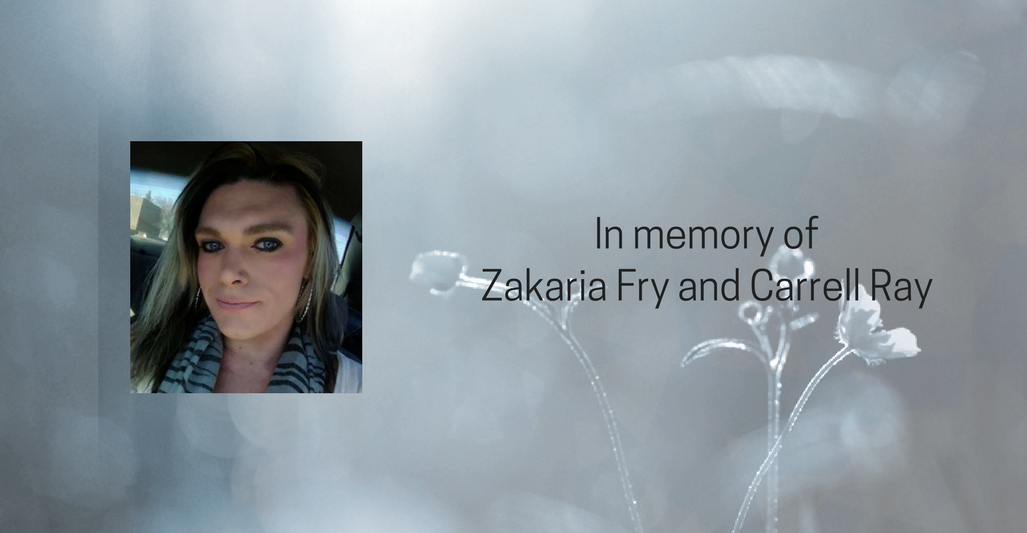 This post remains published for posterity.
The In Memoriam Page is the complete listing.
NCAVP mourns the deaths of Zakaria Fry, 28, and Carrell Ray, 70; whose bodies were found on February 19, 2018 in Sante Fe, NM. According to media reports, Fry and Ray – who were roommates in Albuquerque, NM – were reported missing since January 18, 2018 after Ray's children visited the residence and found large amounts of blood. Albuquerque police have classified this as a double homicide. Police have arrested Charles Spiess, also known as James Knight, and charged him with two counts of murder.
Friends and family described Fry as a fun-spirited and loving person. Ray worked as an attorney for 40 years and was described by children and former co-workers as kind and caring.
We mourn the losses of Fry and Ray and send love and care to their friends, family, and loved ones.
We know it can be hard to read these reports of violence against our communities. If you need support in these difficult times, you can always reach out to your local NCAVP member. If you or someone you know is experiencing violence, you can reach our free bilingual national hotline at 212-714-1141 or report online for support.
NCAVP works to prevent, respond to, and end all forms of violence against and within lesbian, gay, bisexual, transgender, queer (LGBTQ) and HIV-affected communities. NCAVP is a national coalition of local member programs and affiliate organizations who create systemic and social change. NCAVP is a program of the New York City Anti-Violence Project.